Nicholas Mack
Title: Fourth Grade Teacher
Department: Classroom Teacher
Location: Flynn Elementary
Bio: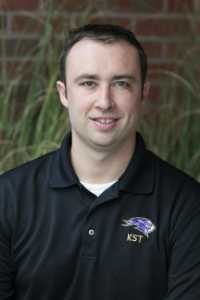 After graduating from SMC with degrees in Mathematics and Elementary Education, I was hired as a Math Interventionist at H.O. Wheeler in Burlington where I focused on building math skills of K-5 students. During this time, I was awarded a grant from the National Council of Teachers of Mathematics for my paper "Kindergarten Calculus," which demonstrated how basic principles of calculus can be taught to K-2 learners. Teaching math became a smaller (but still exciting!) fraction my job when I became a 2nd Grade teacher as the school transformed into the Integrated Arts Academy.
In 2011, I earned my Masters of Education through UVM's Vermont Math Initiative, a program for leadership in elementary school mathematics. VMI had a profound impact on my teaching, helping me be more reflective and look for deep connections among areas of mathematics. It also helped me be a leader in raising the math standards, expectations, and proficiency at my current school.
I recently moved to teaching 4th Grade at J.J. Flynn Elementary in Burlington, a school with a STEM focus. Last year, I was named a Vermont IGNITED Educator, an award presented to teachers who excel at bringing technology into the classroom. I have enjoyed bringing a science and math-oriented approach to all classroom topics, from reading to art to technology.