www.kiddle.co  A search engine for kids!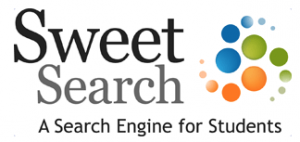 RESEARCH DATABASES
What facts do you need to know? What topics are you curious about?
FactCite

username: jjflynn
password: library

Vermont Online Library

Information you can access for free from anywhere in the state of Vermont!

Click here for a few notes on how to understand and use the symbols you'll find in this database.

PebbleGo and PebbleGo Next 

Read-aloud/read-along encyclopedias designed for K-3 students and 3rd-5th grade students. Each PebbleGo article includes two additional audiobooks providing more information on the same or related topics.
OTHER RESEARCH SITES
includes information about many types of animals,

stories about some of the specific animals living at the San Diego zoo,

and live cameras so you can watch animals in their zoo habitat

Study Jams Science lets you watch short videos explaining the science behind topics including plants, animals, ecosystems, weather, rocks & minerals, light & sound, the human body, and the solar system.
PODCASTS
Brains On! ® is a science podcast for curious kids and adults from American Public Media. Co-hosted each week by kid scientists and reporters from public radio, we ask questions ranging from the science behind tears to wolves to dust to how to translate the purr of cats and, not surprisingly, episodes on masks and mouth mist and the coronavirus and how germs spread – a celebration of spit and boogers as "the only way to travel!"
But Why, a podcast for curious kids from Vermont Public Radio, answers kids' questions including "How do we fall asleep?", "Why do we have nightmares?", "Do animals get married?", "What happens when a president gets impeached?" as well as the very timely episode, "Explaining Coronavirus to kids and the science of soap." Use this link to access a coloring page for each episode as well as the audio recording.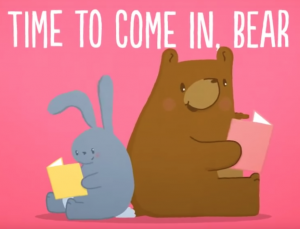 If these podcasts seem too complicated or long for the attention span of your listener, here's a short, sweet, illustrated Social Distancing video to explain our current situation.
as well as a rap answering the question, "Why Do People Wear Masks?"
Learn about the RED CLOVER picture book nominees for 2019-2020.
Learn more about the Dorothy's List chapter book nominees for 2019-2020.
Which of these titles will you VOTE for this school year?
Here's a helpful way to find a book level on what you're reading:
http://www.scholastic.com/bookwizard/