Classrooms
We are working to build this section for the 18-19 school year. Please check back soon.
Unified Arts (STEAM, Art, Physical Education, Music)
Students at Flynn expand their learning through art, music, physical education, library, and STEAM (Science, Technology, Engineering, Art, Math) classes to be well-rounded students as they prepare for Middle School.   Visit our class pages to learn more about student learning and projects.
Art | Janine Plumer
Just because we aren't in school, doesn't mean we can't have an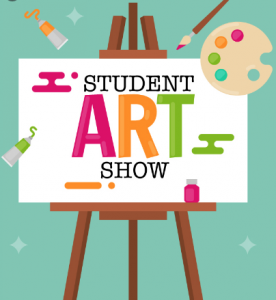 Click on each of these links to see the amazing artistry of your Flynn classmates!
Need a little artistic inspiration? Check out Mrs. Plumer's Artrageous Activities for Home.
Find ideas for drawing, painting, collage, printmaking and 3D art.
Hear from some professional artists.
Read some books about art.
Take a virtual museum tour.
Sing some art songs.
Or for a little blast from the past, you can take a peek at Art with Mrs. Plumer to see what Flynn artists were doing in 2017-2018.
Physical Education | Lida Dvorak
Keep your kids moving with ideas from the Online Physical Education Network – "Tools for an Active Home – Active Family" : 11 different activity suggestions from Soccer Croquet to Fitness Uno to Parachute Toss (no parachute necessary – towels will work just fine!)
For a little musical inspiration, visit Ms. Willette's Music Site including links to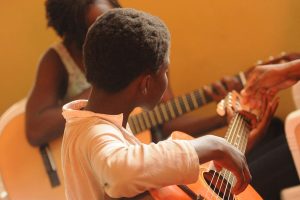 Music First
PBS Music Kids
The New York Philharmonic
Noteflight
Library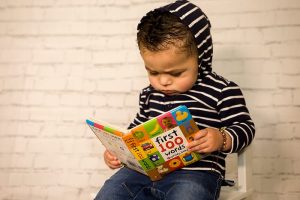 Our library is open during regular school hours.  Flynn students visit our library each week for a 45 minute literacy and/or technology lesson.  Students are allowed to check out the number of books that corresponds to their grade, 5 books for 5th graders down to 1 book for 1st grade and kindergartners. If families want more books than what their students bring home, we invite families to open a Flynn Family Library Account to select books to share at home together.
Contact School Librarian, Amy Cudney, at acudney@bsdvt.org or Library Assistant, Carol Livingston, at clivings@bsdvt.org. Check out the Library Homepage for the latest updates.
Guidance
Flynn Guidance Counselor, Amanda Schauwecker, provides assistance to students who face social and emotional challenges. Amanda can be contacted at aschauwe@bsdvt.org or 864-8478 x 51004  and is available to meet and speak with families. Check out the
Flynn Guidance Facebook
page for updates and resources.
Student Support Services
Student Support Services are available at Flynn to assist our students in a number of ways. Our staff of special educators, speech and language specialists, school psychologists, and the guidance counselor are here to be part of your child's team to help them excel inside and outside the classroom. Join us through our school
Flynn Special Education Facebook account
or reach out to us through email.
Susan Held – sheld@bsdvt.org
Mary Moore – mmoore@bsdvt.org
Laurie McKittrick – lmckittr@bsdvt.org
Kathryn Howrigan – khowriga@bsdvt.org
Sarah Gould – sgould@bsdvt.org
Jessica Lynn – jlynn@bsdvt.org
Cathy Illig – cillig@bsdvt.org
Nurse
School nurse, Mary Dunsmore, is available Monday – Friday during school hours. She supports student success by providing health care through assessment, intervention and follow up for children within the school setting. The School Nurse works with students, families, staff, medical providers and other community resources to support the physical, mental, emotional and social health needs of all the children in their learning process. Mary can be contacted at 864-8478 x51003.
Top 5 Reasons to Keep you Child Home From School
Fever – Your child should be fever free for 24 hours, without the use of fever reducing medication, before returning to school.
Vomiting – In the case of illness, your child should be free from vomiting for 24 hours before returning to school.
Diarrhea – In the case of illness, your child should be free from diarrhea for 24 hours before returning to school.
Cough – If your child has a severe or persistant cough that is keeping them from sleeping at night or would significantly impact their classroom learning, please keep them home until improved.
Antibiotics – If your child is taking antibiotics for a condition or illness that is contagious and could be spread to others, it is generally reccomended that your child stay home from school for 24 hours after starting antibiotics. Other situations may apply, check with your child's doctor for their reccomendation.
  **Please contact the Main Office at 864-8478, if you know your child will be absent.**
Property Services
Visit Flynn and you will be sure to see our dedicated custodians working hard behind the scenes to keep our school in fantastic shape. To contact District Property Services, please call 864-2158.