Hello, नमस्कार, haye, hola,مرحبا JJ Flynn Elementary School!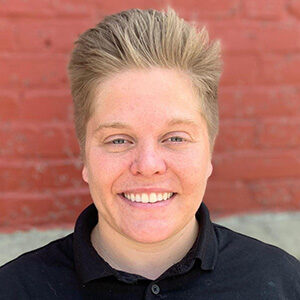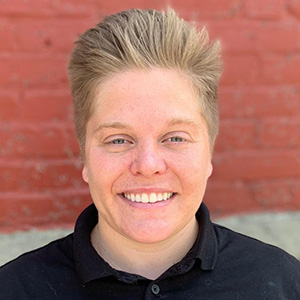 My name is Nikki Ellis (they/them), and I am so excited to be part of the JJ Flynn community! My greatest passions include ensuring that all members of our community feel seen, heard, and valued as well as making sure that every student gets what they need socially, emotionally, and academically to reach their dreams! My educational experiences growing up were not positive ones. I never felt the warmth of a school community and experienced many challenges because of it. I became an educator and then school leader to build and foster communities where all kids feel the warmth of their school community and are valued for their strengths and assets.
After graduating from Iowa State University with a B.A. in English Education, a Spanish minor and an ELL endorsement, I spent the past 8 years of my career working in diverse communities in Iowa, Massachusetts, and Vermont. I started my career as a high school ELL teacher in Des Moines, Iowa, where I also completed an M.Ed. in School Leadership at Drake University. Then, I moved to Chelsea, Massachusetts to work as a high school Assistant Principal. During my time in Chelsea, I had the opportunity to partner with a community organization called ROCA, who work closely with unaccompanied youth from Central America and youth at risk of contact with the criminal justice system. ROCA taught me how to build community restoratively, and to apply restorative practices to situations of community harm and conflict. Those lessons were invaluable and impact my leadership each day.
More recently, I joined Burlington School District as an Assistant Principal at Edmunds Middle School before moving into the role of JJ Flynn Elementary Principal.
Outside of school, I love to spend time cooking, surfing, and hiking with my wife and our dogs. My greatest passion outside of education is the Queer and BIPOC-centered surf collaborative that I co-founded to help create space for LGBTQIA+ and BIPOC folx to learn how to surf.
I love to connect with and learn from members of our community! Reach out if you would like to connect.
Principal's Corner 3/17/2022
Greetings Flynn families,

Students have continued to work hard to grow their literacy skills in reading and writing over the past couple months at JJ Flynn Elementary School. Teachers have continued to deliver a rigorous and differentiated curriculum that meets your child's literacy needs. This is our first year implementing American Reading Company (ARC), and I have seen students engaging in content that is relevant to their interests and accessible.
I'm beginning to hear more and more conversations about the content students are learning in the classroom at lunch, recess, and during other non-academic times. It's exciting to see students engage with what they're learning in the classroom in their interactions with friends and peers!
At home, we hope that you will continue to read with your child every night or talk about them with the books they are reading on their own – this allows them to practice new skills and show you what they know!
I encourage you to ask your child about their current reading level and their "power goal". A "power goal" is your child's reading goal that is based on a high leverage literacy skill. This is something teachers have been working on sharing with all students in grades K-5, as a way to help them to be aware of the skills they are continuing to learn. When students know which skills they are working to develop, they're able to reach those goals more effectively! I visited a number of classrooms this week, and students were eager to share their reading skills with me.
A huge thank you for all all Flynn classroom teachers, Special Educators, ELL teachers, Interventionists, Unified Arts teachers, and Paraeducators is in order – as all of our staff have all jumped into this new curriculum with passion, curiosity, and accountability.
Overall, we hope that this new curriculum continues to foster a love of reading in all students regardless of literacy level!
Nikki Ellis (they/them)
Principal
Flynn Elementary School