Hello, नमस्कार, haye, hola,مرحبا JJ Flynn Elementary School!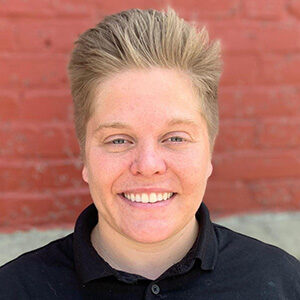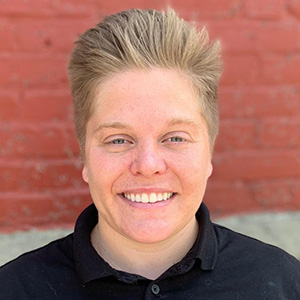 My name is Nikki Ellis (they/them), and I am so excited to be part of the JJ Flynn community!  My greatest passions include ensuring that all members of our community feel seen, heard, and valued as well as making sure that every student gets what they need socially, emotionally, and academically to reach their dreams!  My educational experiences growing up were not positive ones.  I never felt the warmth of a school community and experienced many challenges because of it.  I became an educator and then school leader to build and foster communities where all kids feel the warmth of their school community and are valued for their strengths and assets.
After graduating from Iowa State University with a B.A. in English Education, a Spanish minor and an ELL endorsement, I spent the past 8 years of my career working in diverse communities in Iowa, Massachusetts, and Vermont.  I started my career as a high school ELL teacher in Des Moines, Iowa, where I also completed an M.Ed. in School Leadership at Drake University.  Then, I moved to Chelsea, Massachusetts to work as a high school Assistant Principal.  During my time in Chelsea, I had the opportunity to partner with a community organization called ROCA, who work closely with unaccompanied youth from Central America and youth at risk of contact with the criminal justice system.  ROCA taught me how to build community restoratively, and to apply restorative practices to situations of community harm and conflict.  Those lessons were invaluable and impact my leadership each day.
More recently, I joined Burlington School District as an Assistant Principal at Edmunds Middle School before moving into the role of JJ Flynn Elementary Principal.
Outside of school, I love to spend time cooking, surfing, and hiking with my wife and our dogs.  My greatest passion outside of education is the Queer and BIPOC-centered surf collaborative that I co-founded to help create space for LGBTQIA+ and BIPOC folx to learn how to surf.
I love to connect with and learn from members of our community!  Reach out if you would like to connect.