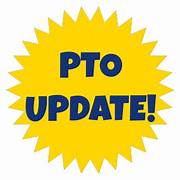 PTO News
PTO CORNER stay informed
Interested in the Flynn PTO? If you are an adult in the life of a Flynn student, you are already a
member! We invite you to participate in the PTO in a way that works for you!
Our next meeting is Thursday, June 1 st at 6:30 pm. Meetings are held in-person in the
Flynn library or via Google Meet (https://meet.google.com/fuj-omkp-bnv). Childcare is provided
by the wonderful Ms. Wanda!!
Here is the link to our meeting minutes from our meetings this year:
https://drive.google.com/drive/folders/1k6WbpEDxIqqodGc3S8gLqxHVymVG2aZI?usp=shari
ng
JJ Flynn's No Fuss Fundraiser!
Another big thank you to everyone who helped us meet our goal! We raised $2k through your
generosity!!
Fifth-Grade Bridging Volunteers
The fifth-grade bridging ceremony is coming up on June 14 th . If you are able to volunteer to help
this event run smoothly so that the fifth graders and their loved ones can enjoy and celebrate
this moment, please email the PTO at flynnschoolpto@gmail.com. The event runs from ~5:15-
7:30 pm.
Hannaford's Helps Schools
Earn dollars for our school every time you shop for participating products March 12 – May 27,
2023. YOU HAVE ONE DAY LEFT!! Look for the Hannaford Helps Schools shelf tags in the store (if
you are shopping online, look for the red apple icon), fill your cart with participating products
and head to the register to earn School Dollars! When you buy 3+ qualifying products, you will
get a code to redeem on the website (see link below). Last year we earned $1672, so each code
really adds up!!
Other ways to get involved:
Amazon has decided to discontinue the Amazon Smile program, so now is a great time to start
scanning Box Tops. The PTO relies on fundraising and donations to provide free events such as
Skate Night, the Back to School BBQ, Teacher Mini-Grants, and much more!
Scan those Box Tops!
● Click this link to download the app: https://www.boxtops4education.com/s/get-the-app
● When prompted to find a school, type in the zip code '05408' and choose Flynn from the
choices and you are ready to start scanning those receipts!
● Don't think you purchase items that count for Box Tops? Many brands such as Annie's,
Bisquick, Cheerios, Airborne, Go-Gurt, Lysol, Pillsbury, and much more are Box Tops
brands. Scan that receipt and see if you can earn some money for Flynn!
Donate via Venmo. The PTO is a non-profit organization that relies on fundraising to continue
its support of the Flynn community. If you are able to give a monetary donation to support the
PTO programming, then it's easy—scan, donate, done! Our Venmo account is @jjflynnpto