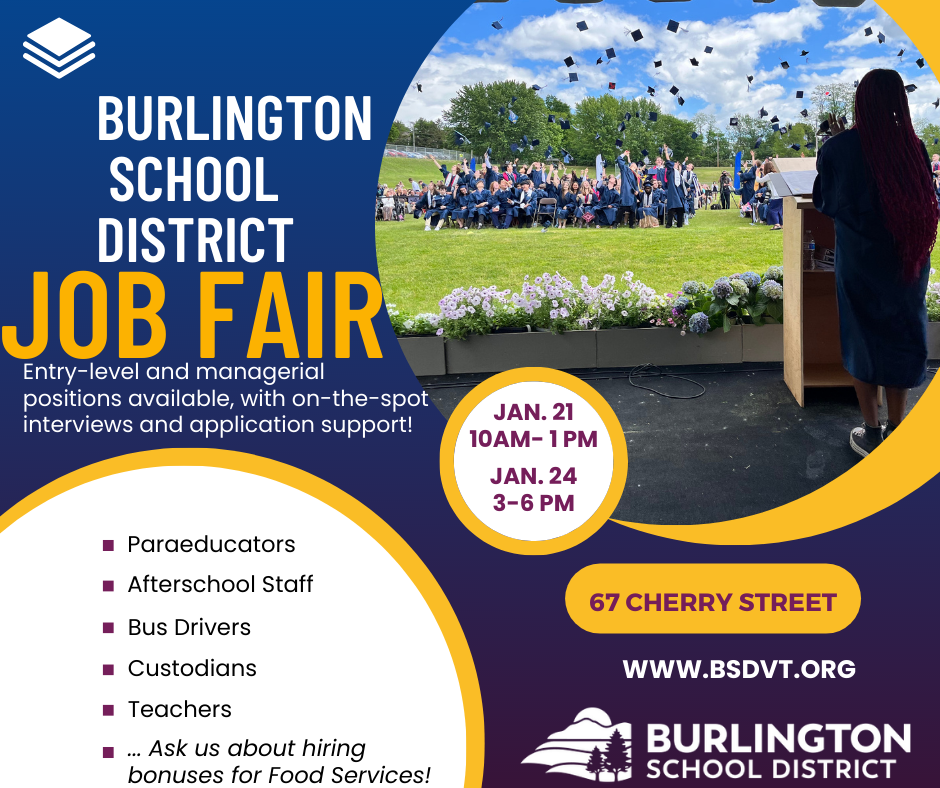 Job Fair! – BSD has a variety of open positions ranging from entry level to managerial. Anyone looking for work is encouraged to join BSD leaders and members of the Human Resources team at a Job Fair on Saturday, January 21 (10 AM- 1 PM) or Tuesday, January 24 (3-6 PM) in the Cafeteria at Downtown BHS (67 Cherry Street). The team will be available each day to offer on-the-spot interviews for some positions and application support. Some Available positions include:
Paraeducators ($17.16-$19.75 per hour)
Afterschool Support Staff ($15-$18 per hour)
Bus Drivers ($22-$23 per hour)
Day and Evening Custodians ($16.50 – $18.50 per hour, plus additional wages for night shifts)
HVAC Technicians ($26-$30 per hour)
Special Educators (From $46,529-$64,433 per year and up)
Food Services ($15.63-$21 per hour, plus hiring and retention bonuses)
Visit www.bsdvt.org to learn more.