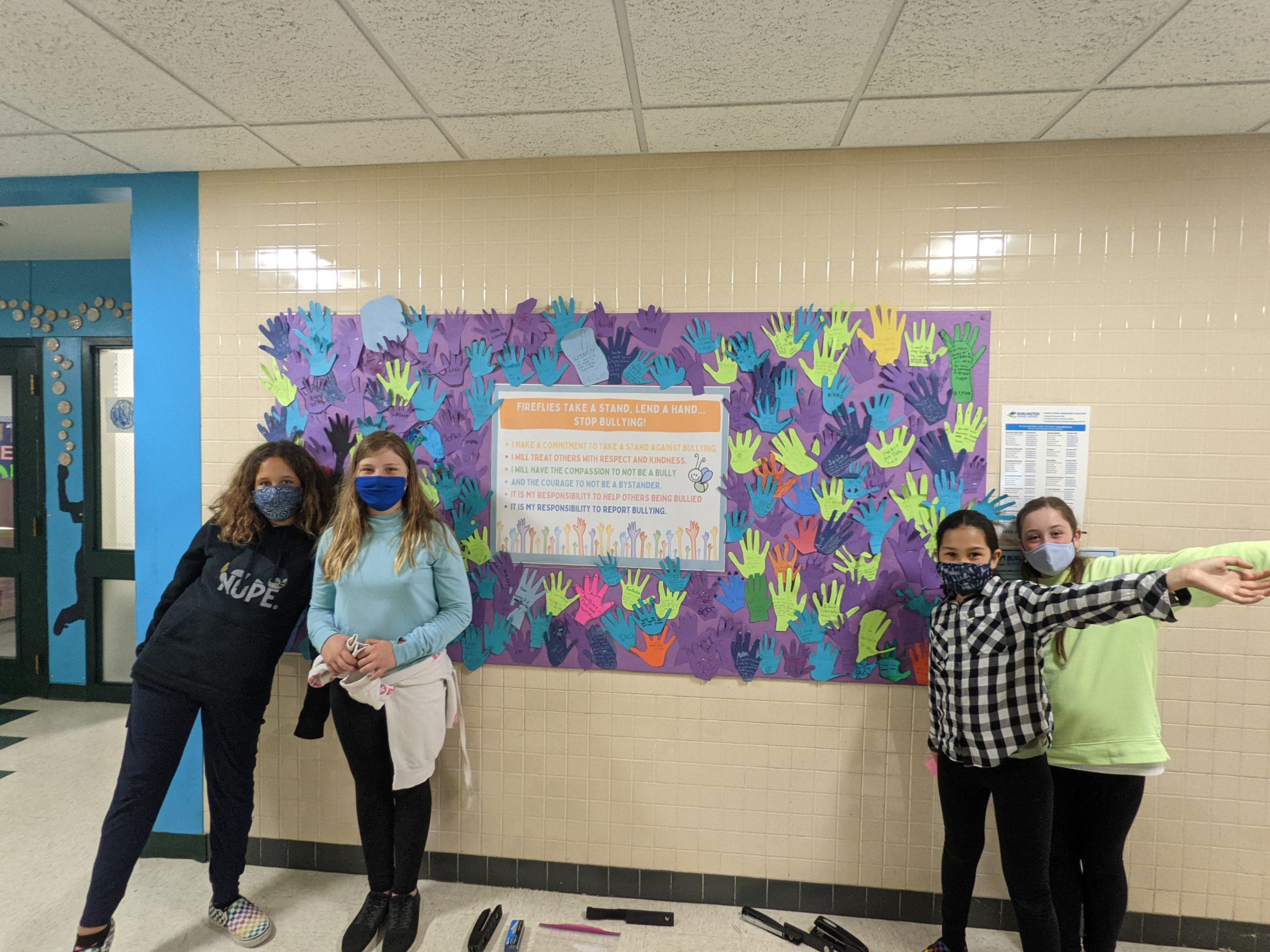 As 5th Graders, we want to set an example on what it means to stand up against bullying. We asked teachers to share the anti-bullying promise with their students and had them trace their hands and write a sentence on why they stand against bullying. We then created this bulletin board.
Anti-Bullying Promise
I make a COMMITMENT to take a stand against bullying. I will treat others with RESPECT and KINDNESS. I will have the COMPASSION to not be a bully and the COURAGE to not be a bystander. It is my RESPONSIBILITY to help others being bullied and to report bullying.