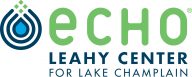 Starting Friday, December 12th, ECHO's new schedule is:
Open Fridays – Mondays and Wednesdays
Visitors will choose from two time slots while ordering tickets: 10:00 am -12:30 pm and 1:30 – 4:00 pm.
Another exciting announcement is that ECHO has opened two new exhibits – Awesome Forces and Engineer It – located on the second floor. Awesome Forces offers visitors 11 interactive stations explaining the forces that have shaped the Lake Champlain Basin and our Earth. Engineer It highlights the engineer design process and provides opportunities for everyone to become an inventor. Engineer It includes seven interactive exhibits that let visitors conduct their own science experiments and test their engineering abilities.
We are still requiring guests to register and reserve tickets before their visit for contact tracing purposes. This means that your patrons will need to use a code online to reserve and pay for tickets, rather than bring the library pass to ECHO. The price is now back to $7 per person for up to 4 guests.
For your patrons to book tickets, we are hoping you will pass out a code when they want to check out the card from you. The code is "vtlib2020". To use the code and receive the discount, your patrons will need to:
Visit our Ticketing Webpage and select the blue ticketing link at the top of the page.
Select "member tickets", and the number of tickets needed (Maximum of 4)
Click Next then Proceed to Payment
Type "vtlib2020" in the Discount Code section and the price will be updated to reflect the discount.
*If you need to purchase more than four tickets, please purchase full price tickets first in a separate transaction