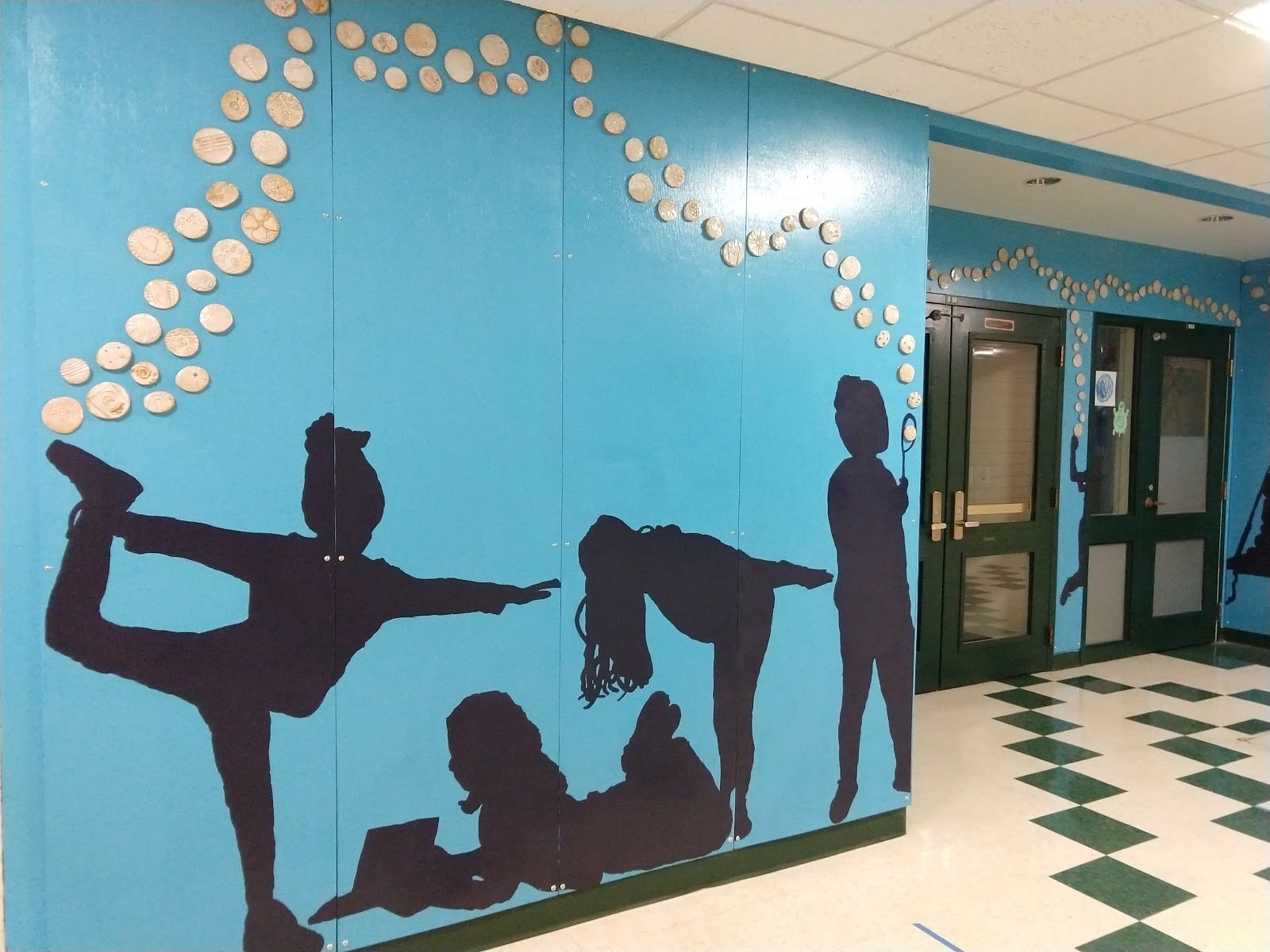 After nearly a year-long artistic journey, we now have a beautiful new mural made by our own Flynn artists! We began the mural last January, when, with the generous support of a grant from Burlington City Arts, we had two visiting artists, Alissa Faber and Kate McKernon come and work with our students to create parts of the mural during art class.
Kindergarteners through third graders each made a clay "bubble" with a texture on it. Staff members were also invited to make a clay piece for the installation. Fourth and fifth graders posed for pictures that would later become life-size silhouettes on the mural panels. Once the figures were drawn on the panels, our older students painted them.
Unfortunately, the pandemic stalled our efforts at installation, but we are excited to have it finally up and brightening our library hallway. Special thanks to all of our Flynn artists and staff who participated in making this collaborative art piece. I am happy and proud that so many people were able to help create this very special piece of art. I can't wait for families to be able to see it in person once life gets back to normal and everyone is able to join us in school.