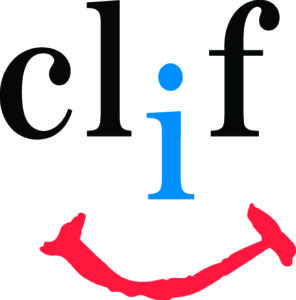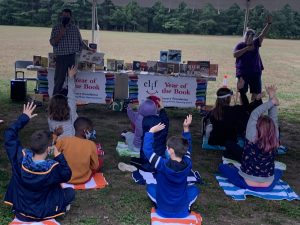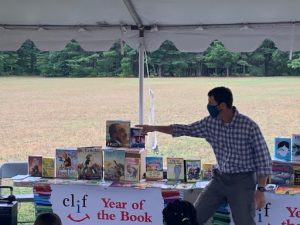 Crazy back to school schedules and a crummy weather forecast didn't stop Children's Literacy Foundation Executive Director, Duncan McDougall, from visiting J.J. Flynn students to share details CLiF Year of the Book grant that the school was awarded.  Small groups of students met under the tent outdoors to listen to storytelling and learn more about the exciting features of the Year of the Book grant.  Hybrid schedule "A" day students attended the kick-off presentation on September 17 and "B" day students will attend October 2.
CLiF's Year of the Book provides $25,000 worth of literacy programs, support, and new children's books over one school year to help build a culture of literacy in elementary schools across New Hampshire and Vermont. This program targets schools that have a high percentage of students scoring below proficient in literacy assessments, and a high percentage of students receiving free/reduced lunch.
"CLiF awarded the Year of the Book grants in February 2020 to schools submitting applications with high levels of commitment and excitement coming from teachers, librarians and administrators. Those qualities we recognized in the applications are needed more than expected as we work through these challenging circumstances. CLiF appreciates the Flynn community for their efforts to maximize the grant to still make reading and writing fun in a different learning environment," said CLiF Program Director Meredith Scott. 
The grant includes multiple author visits and literacy activities, 10 books for each student to choose and keep at home, smaller grants for teachers, and $1000 for the school and public libraries. CLiF is working closely with its partners to deliver this programming in meaningful and safe ways, making the most of live opportunities outside and distanced while the weather allows. 
About the Children's Literacy Foundation (CLiF)
CLiF is a non-profit organization whose mission is to nurture a love of reading and writing among low income, at ­risk, and rural children up to age 12 throughout New Hampshire and Vermont. Since 1998, CLiF has supported and inspired 250,000 young readers and writers through its literacy program grants and has given away more than $7 million in new, high­quality children's books. For more information about CLiF, visit www.clifonline.org.
###