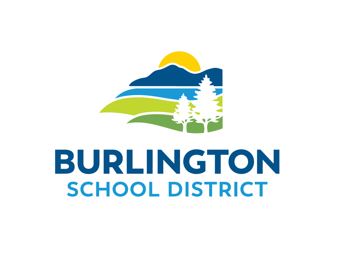 Burlington High School –  Noel Green & Lauren McBride
Burlington Tech Center – Tracy Racicot
Flynn Elementary School – Donald S. Van Nostrand

The Burlington School District is excited to announce changes to personnel positions within the District. Burlington High School (BHS) Principal Tracy Racicot will take over as the Director of Burlington Technical Center (BTC), a position she held previously. After two years in leadership positions within the District, Noel Green, currently Assistant Principal of BHS, will take over the helm as BHS Principal. The changes will take place over this summer break.
"We are excited about these appointments," said Superintendent Yaw Obeng. "Tracy Racicot's skills, strengths and experience are needed at BTC. Her vision for keeping "new" our regional technical education center program offerings combined with her ability to take action to impact students will serve not only the Burlington School District, but the entire region served by BTC. Noel Green is a proven leader in our District and community. Under his leadership, BHS will continue to solidify its position as one of the best high schools in the state. I cannot stress enough how fortunate we are to have these two individuals with exceptional skills, qualifications, and character leading our flagship institutions."
Obeng also noted that Racicot's experience in both technical education and in secondary education can help to reinforce the collaborative work needed to provide opportunities for students. About the changes, Noel Green said, "I have dedicated my life and career to educating youth. The opportunity to continue this work as principal at BHS is truly a blessing for me. Although running a school is not an easy task, I am afforded three strong resources to get the job done: a strong and dedicated faculty/staff, eager students and community support. With these foundational resources, BHS soars. Let's go Seahorses!"
We are pleased to welcome Lauren McBride, M.Ed to Burlington High School as our new Interim-Assistant Principal. She most recently held the position of Director of Literacy and Humanities at the Center for Instructional Support for the Massachusetts Department of Elementary and Secondary Education. Before Lauren assumed her statewide leadership role, she started her career in 2008 as a teacher. She taught math, science, and special education. Her vast experiences in District and School Improvement will support Burlington High School in its plans for "Closing the Achievement Gap and Raising the Bar," and preparing our students for college and careers.
We look forward to her sharing her experiences as a Literacy Specialist in which she led a team of literacy consultants to provide direct instructional support to multiple school districts. Her ability to acquire funds through grant writing will be an asset. Lauren has held numerous committee leadership positions and specialized in project management throughout her career. She studied at Union College, Brown University, and the University of Massachusetts Boston. She has been described by her references as a "phenomenal collaborator, a conscientious communicator, and a team player." Lauren is engaged in her schools' community as a coach in both lacrosse and field hockey. We ask you to join us in welcoming Lauren McBride to the Burlington High School Community and to the Burlington School District.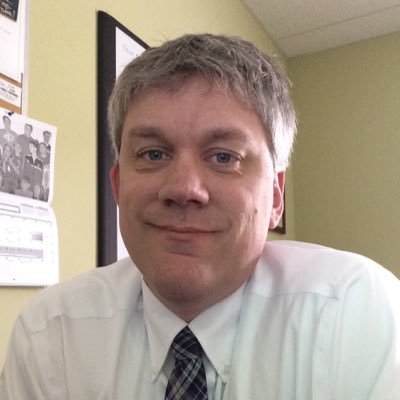 Flynn Elementary School – Donald S. Van Nostrand
We are pleased to introduce Donald Van Nostrand who will be joining the Burlington School District as Interim Principal for J.J. Flynn Elementary School. After spending the past four years as a superintendent, Don is eager to return to the role of Principal supporting students directly. His service in Vermont education includes serving eight years as Principal of a PK-8 Elementary School and two years as Assistant Principal at a Junior-Senior High School. He began his education career as a high school mathematics teacher. He completed his undergraduate degree in mathematics and secondary education at Potsdam State University, his Master's degree in education is from the University of New England, and he holds a doctorate degree from Franklin Pierce University. In his free time, Donald enjoys spending time with his family (Peggy-Sue and three children) and traveling to either the Big Apple or to the ocean. His other interests include reading, theater, and music. We ask you to join us in welcoming Donald Van Nostrand to the Flynn School Community and to the Burlington School District.