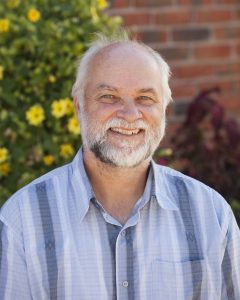 Principal Graham Clarke
12/1/2017
Thank you to all the Flynn Families who brought in food items for our annual food drive. We were able to provide four families with a Thanksgiving dinner and many other food items to help out during the break.
Thank you to all the parents/guardians and teachers for their commitment to support all Flynn learners. The conferences before break were extremely well attended. Parents that I had a chance to listen to said that they felt the conferences went very well, teachers were well prepared and they had a good understanding of how well their child is progressing so far this year.
Flynn students will go outside for recess each day when the temperature (including wind chill) is above 0 degrees.  We will use the Weather Underground website to make this determination.  This website uses information from the weather station on the Flynn roof that was built last year in collaboration with Dealer.com.  To keep students dry and warm, we ask that you send students to school with ski pants, coats, hats, winter coats and boots.  We ask students to wear what is being sent from home.  If a child comes to school without boots or ski pants, they will be asked to remain on the pavement during recess.
Many students are coming to school unprepared for the cold weather. If your child needs winter gear, please call the nurse's office at 864-8478 extension 2.  We have received a generous grant.  There are many hats and gloves to give away and limited amount of ski pants, coats, and boots. There is also an Outerwear Swap rack in the main lobby.  This is free. Please take what you need and leave any outgrown gear you can.
All the best,
Mr. Clarke